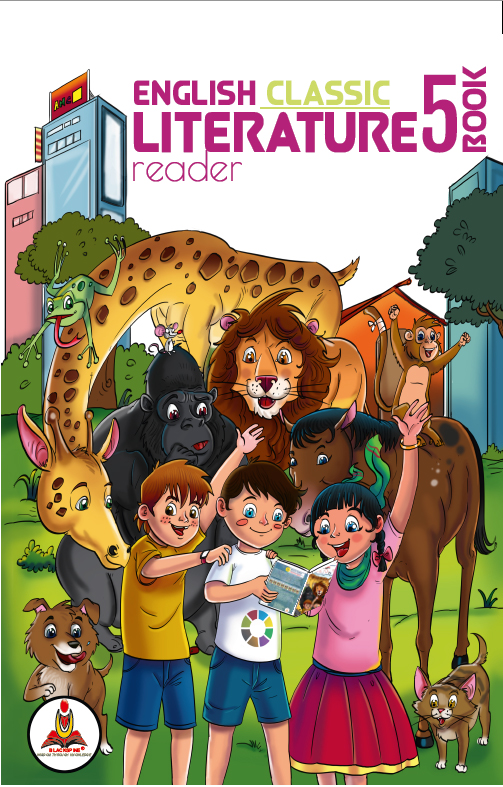 Book Name: Literature Reader Book 5
ISBN: 9789386377630
Pages: 72
Price: Rs.145.00

About Book: Literature Reader
English Classic is a Literature Reader Series, a part of the English School Book Series by Blackspine. The series comprises of eight books that have been developed in line with the recommendations of NCF.
The salient features of the literature reader series are:
Introduce a range of literary works, both inspired and original, to provide children with inspiration, thought and reflection.
Cultivate a love for reading, which would help children in gaining confidence in their reading                    d writing skills.
Stimulate imagination and creativity in young minds.
Encourage curiosity and questioning and a need to find answers.
Nurture an appreciation of the arts, especially for writing and storytelling.
As the goals of the language curriculum by NCERT state, "At the initial stages, English may be one of the languages for learning activities that create the child's awareness of the world; at later stages, all learning happens through language. Higher-order linguistic skills generalise across languages; reading, for example, is a transferable skill."