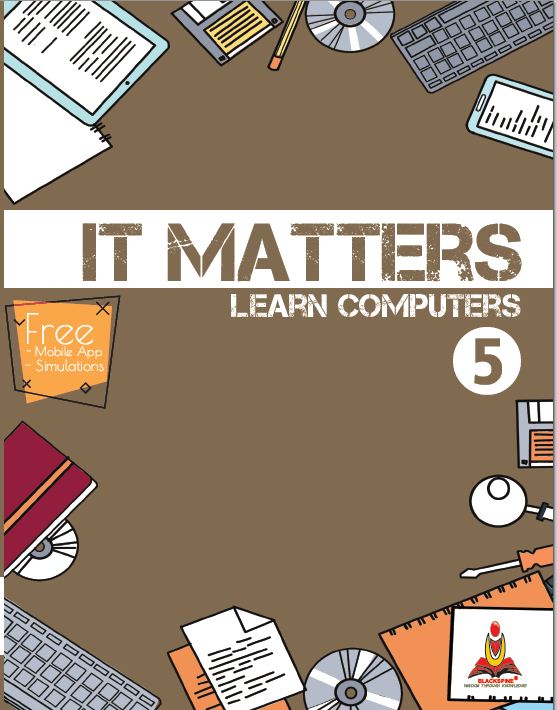 Book Name: IT Matters Class 5
ISBN: 9789386377272
Pages: 180
Price: Rs: 285.00

About Book: Computer Book Series
IT Matters is a Computer Book Series for classes 1-8, designed to familiarize students with computers that have steadily gained importance in all facets of our lives. Following are the main points to the approach that this book is designed to take, to help the student get comfortable dealing with a computer –
Familiarise students with the hardware of the computer.
Educate students about the role of each part of the computer and the appropriate ways to use it.
Introduce the definition of software and differentiate the hardware from the software.
Guide the students to understand and use the software for basic activities.
Assign tasks that encourage independent thinking and use of the tools taught.
Introduce the concept of the internet and the use of the World Wide Web.
Instill discipline and inculcate an etiquette for the appropriate use of computers.
Additional Resources
Teacher's Manual
Answer Keys