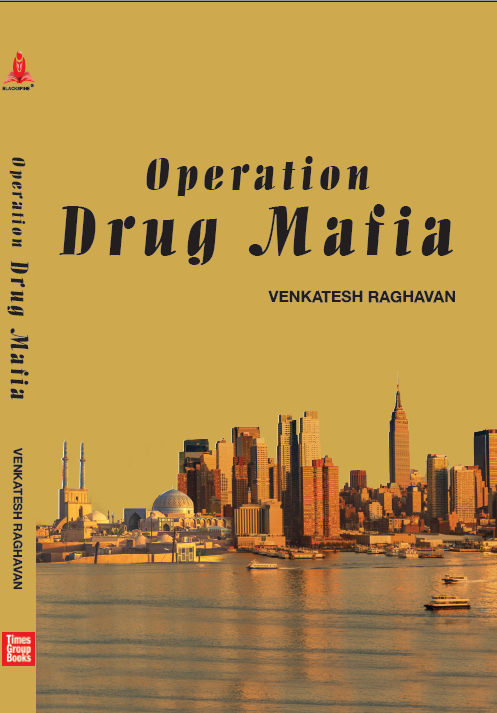 Book Name: Operation Drug Mafia
Name of the author: Venkatesh Raghavan
ISBN: 978-93-86377-49-4
Pages: 200
Price: Rs 325.00

About the Author: Venkatesh Raghavan is a versatile writer, who has spent more than two decades and a half of his working career playing different job profiles – crime reporter, aviation correspondent, business journalist, e-learning professional, technical writing trainer and web content supplier. Amidst playing these myriad roles and hectic schedules, Venkatesh also found time to pen novels. Operation Drug Mafia is his third published endeavour.
The author is currently working with Textile Excellence, a magazine on the textile machinery industry.
About the Book: The operations against the drug mafias in India is a difficult set of proposition. All its neighbours as well as some distant countries in Latin America and West Africa are using air, sea and land routes to smuggle in cocaine and other narcotic drugs through its borders. Moreover, the intelligence agencies of India and Pakistan use these drug cartels in their one-upmanship game.
The key players, Dushyant Mehta, a field operative for R&AW, and Gul Ahmed, ISI's chief operative, were involved in an intense tussle of strategic attacks. Things got dicey for Dushyant as Gul succeeded in infiltrating the Indian intelligence with a mole, Gautam.  Dushyant and his team got a high-level directive to launch an all-out war against the narcotic trade in the country. They had the daunting task which also involved combating the internal enemies; a brain-washed fundamentalist and the corrupt law-enforcement system in the country. Dushyant  is forced to take the help of a double agent of Afghan origin, Abdul. The story is all about this gambit…
Author Spotlight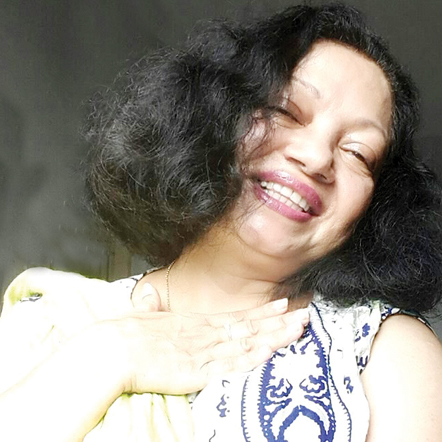 Chandini Santosh
Chandini Santosh is a novelist, poet and painter. She has three solo collections of poetry and two painting exhibitions to her credit. Her short story, 'The Day of Sacrifice' was selected for the ELLE Random House Fiction Prize 2013.
Her debut novel, 'The House of Oracles' was published in 2016.
'Mohit learns the startling secret of his birth at his father's deathbed. It will change the course of his life, while taking him to that chilling winter of Bhopal, when a poisonous gas had leaked to claim many innocent lives.
The only clue that will lead him to his mother is a black & white photograph of a beautiful woman, with her name scrawled at the back. Mohit's girlfriend, the vivacious Pia Shanbhag joins him in the search, for, she truly feels that a woman can only be smoked out by another woman.
Searching for Durga Sabyasachi is the spellbinding story of his search to get at the roots of his birth and identity. Deeply compelling, and engrossing, the story hurtles to an unexpected and shattering climax.
Book Review : The House of Oracles – Chandini Santosh